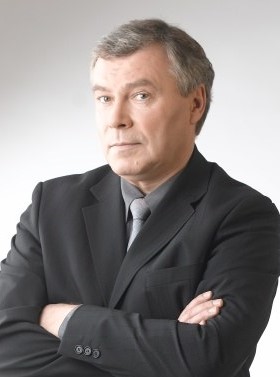 RIMANTAS BAGDZEVIČIUS
Chairman of the Radio and Television Commission of Lithuania
Date of birth                          13 April 1954
Education
1972-1976                               Lithuanian Academy of Music and Theatre (former Lithuanian State Conservatory)
Professional experience
Since 1986                              Lithuanian National Drama Theatre, actor
2012 - 2016                             Vilnius College musical drama course, lecturer
1990 – 1996                            Vilnius Small Theatre, actor
1976 – 1986                            Kaunas State Academic Drama Theatre, actor
Other activities
Founder of the Lithuanian Association of Related Rights (AGATA) and long-term chairman of the council.
Chairman of the Lithuanian Copyright and Related Rights Council under the Ministry of Culture.
Member of the Board of the Association of Film and Television Actors.
Participant of various public organizations and associations.
Public Speaking Consultant.
Additional information
Foreign languages                  Russian, English
Interests                                  jazz music, vinyl record collecting